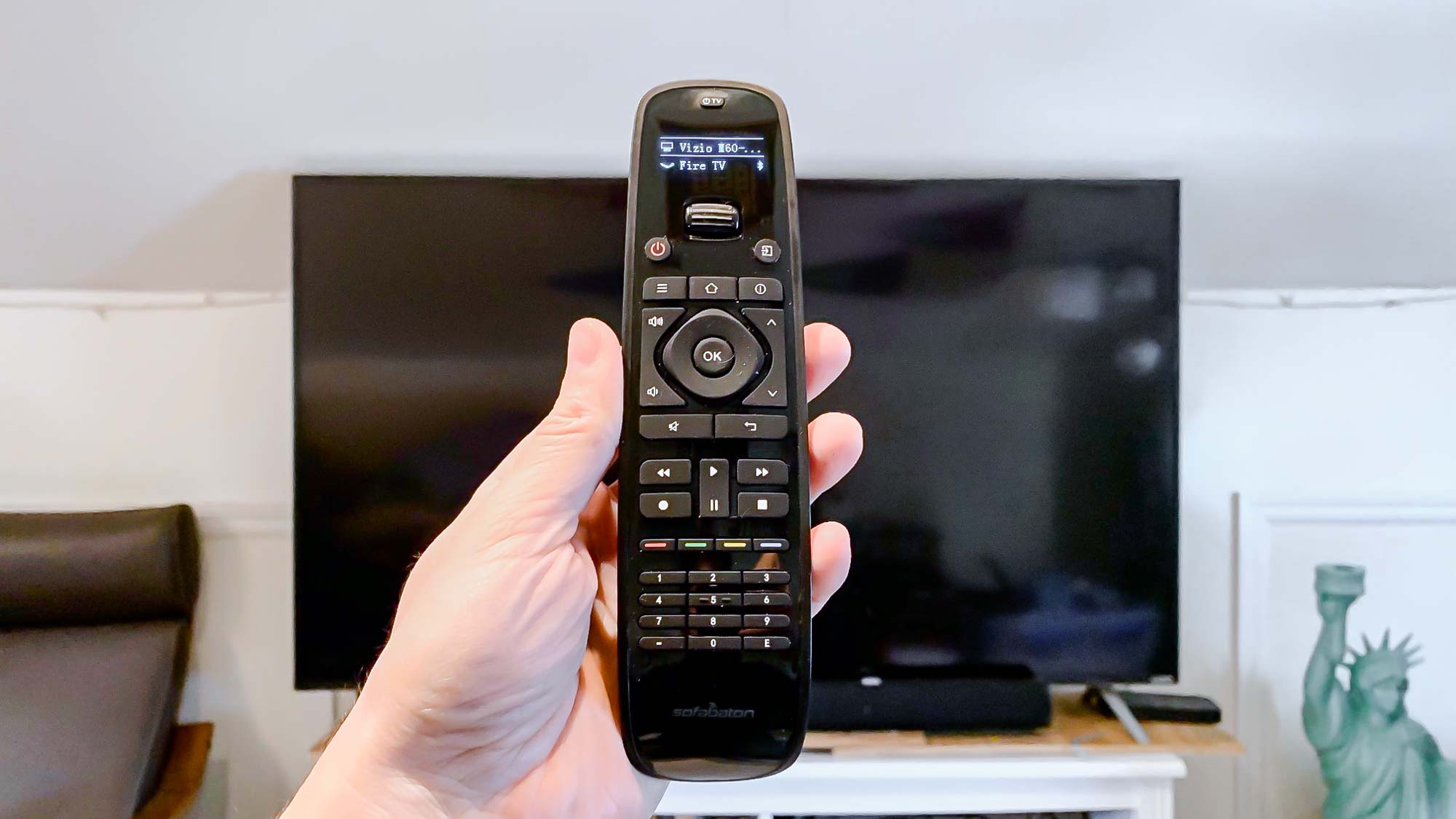 Read Time:
3 Minute, 25 Second
With Logitech discontinuing its universal remotes, those with multi-device entertainment centers will have to look to alternatives like the SofaBaton U1. This budget option is just $49 — a fraction of what Logitech's Harmony remotes cost — yet promises similar functionality. Well, as I learned during my testing of the SofaBaton U1, this budget device makes a few tradeoffs in the name of affordability. However, it's usable enough to make our list of the best universal remotes, but it's worth reading the rest of our SofaBaton U1 review to see if you're willing to live with these compromises.
Price and availability
The SofaBaton U1 costs $49.99 and is available on Amazon.
Design
If imitation is the sincerest form of flattery, Logitech must be really blushing, because, at first glance, the SofaBaton U1 is a near copy of the Logitech Harmony universal remote. There's a small screen at the top, a diamond-shaped directional pad flanked by volume and channel controls, play/pause and other media control below that, and a number pad at the bottom. The U1 even has a similar contour.
When you hold the remote, though, it's clear that the U1 is more cheaply made. It doesn't feel as nice, and the buttons are a little harder to press. And that display at the top? Instead of a color touchscreen, the SofaBaton U1 has a black and white screen. Want to navigate between your options? You need to use a little scroll wheel that's a little janky.
The SofaBaton can control up to 15 devices, the same as the Logitech Harmony Elite. However, because the SofaBaton doesn't connect to a hub like Harmony's remotes, your AV equipment needs to be visible to the SofaBaton's IR sensor — unless you have remote IR sensors, that is.
The SofaBaton U1 is powered by two AA batteries.
Setup and performance
Universal remotes aren't always the easiest to program, but the SofaBaton had a bit of a steeper curve than others I've tested. After downloading the SofaBaton app to my phone, I then paired the remote to my iPhone via Bluetooth to continue the setup process.
Programming the SofaBaton to recognize my other remotes wasn't too hard, but it was a little time-consuming. You can either search by name or point your remote at the SofaBaton so it can learn things manually.
I didn't have trouble with most remotes, but for some reason, it wouldn't recognize the Up arrow for my DishTV's remote, no matter how many times I tried.
Once it learns your remotes, you can reprogram the buttons for each activity. For example, when using my Fire TV, I could change the volume controls to adjust my soundbar. You can also create macros for individual buttons to perform a number of tasks at once — such as turning on your TV, soundbar, and streaming stick — which, really, is the point of a universal remote.
My biggest issue with the SofaBaton is that you can't easily program it to switch to a specific TV input. I first had to assign buttons to switch to specific HDMI inputs — one for my Fire TV Cube, one for my Dish TV Joey — and then create a macro to switch to that input. It was a bit more complicated than my experience with Harmony remotes.
Verdict
For $49, the SofaBaton U1 is a serviceable universal remote control. Like Logitech's remotes, you can program it to control a huge number of devices, and it's relatively comfortable to use, too. However, the setup process is much more involved — I had trouble working things out, and I review these for a living. The Logitech Harmony 665 will let you control up to 10 devices, but more importantly, it's a lot easier to use. However, it's double the price — and it's the least expensive of Logitech's remotes. If your budget is your primary concern, then the SofaBaton U1 is worth a look.
Read More: https://www.tomsguide.com/reviews/sofabaton-u1