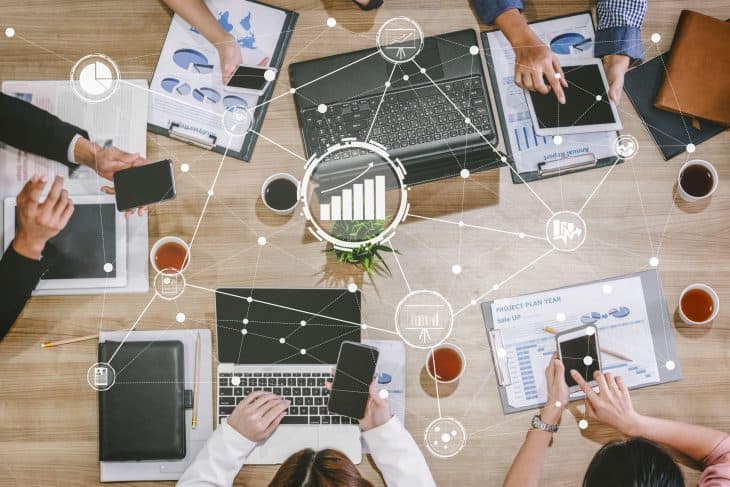 8 Technologies that Amaze Everyone With Their Progress
Read Time:
4 Minute, 36 Second
When it comes to technological progress, no industry has been more dynamic than the software industry. The pace of change within this industry is so fast that even seasoned professionals are left in awe by the ingenuity and inventiveness of programmers. In today's article, we will take a look at some of the most impressive technological advances coming from software companies. There are many reasons why the software industry has thrived over the last few decades. As humans, we have an insatiable desire to connect through technology. Today, this can be done almost immediately through various software programs and applications available on computers and mobile devices. Software developments have played a major role in accelerating this trend even further by creating new ways for companies to communicate with each other and share information efficiently and effectively. Let's take a look at some of the most impressive technological advances coming from the software industry:
Smart Contracts and Decentralized Applications
While the idea of smart contracts has been around for a while now, the concept has recently been popularized by the emergence of blockchain technology. A smart contract is a digital contract that can store information and execute a set of conditions automatically. The blockchain is a decentralized ledger that functions as a public registry, recording and storing data. This decentralized nature means that smart contracts are decentralized as well and are not controlled by any entity. This makes it possible to create decentralized applications (dApps) on the Ethereum blockchain, which can be used for a variety of purposes including financial transactions, exchange of goods and services, or creation of decentralized autonomous organizations (DAOs). A decentralized application is characterized by the absence of an intermediary and centralized control. As such, users can make transactions directly with one another without the need for trusted third parties. This also makes it possible to create decentralized autonomous organizations (or DAOs) on the Ethereum blockchain. DAOs are another interesting example of how blockchain technology can be used to revolutionize the way we do business. Here, a set of rules dictates how funds are collected and allocated, creating a decentralized autonomous organization on the blockchain. These innovations open up a host of opportunities and create new business models.
Artificial Intelligence and Virtual Assistants
Artificial intelligence is the future of software. It has the potential to revolutionize many aspects of our lives, from healthcare to transportation, and beyond. One of how artificial intelligence is being used is in the development of virtual assistants. These AI functions allow users to communicate with computers and other devices through natural language. They can help you with your daily tasks, schedule your events and appointments, and help you manage your finances. If you have a smartphone, you can turn on your assistant and let it help you with different tasks. Virtual assistants can perform a wide variety of functions and can be easily customized to suit individual preferences. There are also bot platforms that consist of millions of bots that can be used for many different purposes. These bots can be used for tasks such as ordering food, getting a taxi, or booking travel tickets.
Automation and robotics
Robotics and automation have also made significant strides in recent years. Robotics is the application of systems that automate physical tasks using machines. Most of us have seen automated retail stores such as Amazon Go or automated food courts like those at amusement parks. Robotics is also being used to develop autonomous vehicles that could one day take us to our destinations without any human intervention. Deep learning, a technique that has been making waves in the AI world, is being used to create automated tools. This is especially important in the legal industry as it can help with tasks such as discovery and legal research. Robotics is also making significant advances. Robots can now be programmed to do specific tasks while being made more mobile than ever before. For example, they can now be programmed to move around and be used as a mobile worker. Robots are also becoming better at performing human tasks. For example, robots can now be trained to perform surgery or drive cars.
Internet of Things (IoT) and Bionics
The IoT is a network of devices that can be remotely monitored and controlled. This is a particularly important application for AI and machine learning as it allows them to be applied to huge volumes of data. In the IoT field, one particularly interesting innovation is bionics. Bionics is the result of merging robotics and AI to create artificial intelligence. Bionics are usually used in the healthcare sector where they aim to help those with disabilities to regain their mobility or voice. There are even bionic voices that can mimic human speech. There are also innovations in the IoT space that aim to cut down on resource consumption. For example, sensors can be used to detect when someone is about to turn off their lights or shut their computer. Another example is a smart irrigation system that can detect when a plant needs water and automatically turn on a sprinkler.
Bottom line
The software industry is thriving. It is an exciting time to be a software engineer or developer, with new innovative technology emerging at a rapid pace. You can expect to experience a rapid change in the field, and you will need to keep up with the trends and make sure that you are using the latest tools and technologies to be successful in your career.