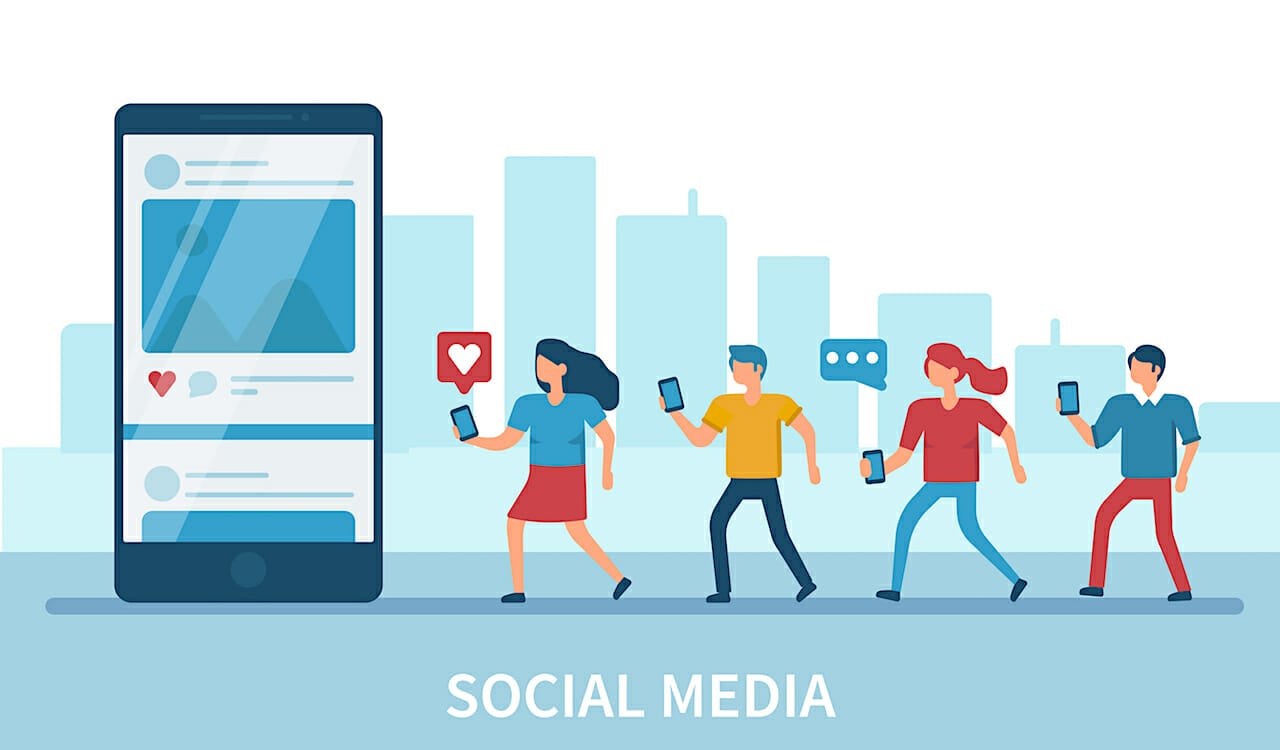 6 Tips to Drive More Web Traffic From Social Media
Read Time:
5 Minute, 45 Second
Are you new to the business? Or do you want your brand to be more popular and well-known? Are you tired of waiting for traffic on your website? Don't worry! You are in the right place. We will guide you on how you can successfully drive traffic to your website.
According to research, social media can be your best buddy when it comes to brand exposure. Moreover, social media can also help drive more traffic to your website. According to 93% of marketers, social media platforms can advertise your brand in an efficient manner. However, 87% of marketers are fond of using social media to drive more web traffic.
Even if you are an owner of an eCommerce store, social media can help you out through ecommerce link building and many other ways. Now you might be thinking about how you can drive traffic from social media, right? Don't worry! We have jotted down all the tactics for driving more web traffic using social media. So, let's jump into the article to know more about it.
Choose the Perfect Social Media Platform for Your Business
The first step is to choose the right social media platform. Imagine you have the business of selling fish. But instead of selling it in a fish market, you are promoting it in a jewelry market. What do you think? Will your product get good sales there? This is how choosing the wrong social media platform can harm your brand reputation and exposure.
Now you might be thinking about how to choose the right platform for your business, right? The answer is simple and straightforward. You need to identify your goals first. Once your goals are clarified, you can easily choose the best channel for your business.
Start with targeting your audience. To which age group or gender do you want to sell your product? Focus on these types of questions, and jot down your target audience. Now examine all the social media channels and pick the one with most of your target audience.
You can also use more than one social media channel to drive more web traffic. Just be sure to wisely use it.
Enhance Your Social Media Profiles
After picking up the perfect channel for your brand, it's time to enhance your profile. When people need to discover more about your brand, they often move to your social profiles. So make sure to improve your profile in a perfect manner. You must ensure to have such introductions that will impress your buyers.
Moreover, ask your previous customers to rate you on your social media platforms. The positive ratings on social media can help you drive huge traffic to your website. The most important thing is an update. Always keep your social media profile updated. So, your profiles can grab the attention of your targeted audience quickly.
Optimizing your social media profile is one of the most essential steps towards a better targeted audience. If you don't know how to enhance or optimize your social media profile, it's always better to hire a content marketing services professional.
Professionals will not only help you enhance your profile but will also create a content marketing strategy keeping your audience interests in mind.
Try to Engage Your Targeted Audience
The most significant benefit of using social media for your business is connecting directly with your targeted audience. You can reply to them within a short time span. Moreover, you can ask for their feedback from time to time. Consistent engagement with your target audience can help in boosting traffic to your profiles as well as your website.
According to studies, out of 100, only 11 customers get replies from online brands. And this is what you need to solve. Try to reply to almost every message you receive on social media. For this purpose, you can also hire a team of social media managers. They will help you in managing your social media platforms.
However, 34% of the customers prefer social media customer care. For more massive traffic, you need to work on your customer care. Try to achieve the highest ranking for social media customer care.
Post Information Related to Your Field
The next social media tactic is to post relevant information on your social media profile. Moreover, you can also post information about trending topics. Let's say there is some trend on social media. Try to incorporate those trendy hashtags in your posts. When people search for trendy hashtags, your post will also appear in the list. And in this way, they can reach out to your profile.
Moreover, if you have an eCommerce store, you can add a link to your store in that post. In this way, eCommerce link building can help you in driving more traffic to your website. There are a massive amount of bloggers, influencers, and brands on social media. To get prominent among all these, you need to post something valuable to your target audience.
So always focus on trends and relevance to your products and brand.
Focus on Visual Content
Another most important social media tactic is to focus on visual content. Nowadays, people are more attracted to pictures and videos than written paragraphs or essays. So try to incorporate more visual content on your social media channel.
According to studies, the text is more complicated to understand than visual content. Let's suppose you want to learn the process of jewelry making. What would you prefer? Do you want to see the jewelry-making video or read the process step by step? You would probably want to see the video, right? This is how visual content can attract more customers to your sites.
Try to incorporate the following things to boost your social media visibility.
HD pictures
Try to use vibrant colors
Try to make visuals more clear and understandable
Make visuals that focus on your brand and products.
Do Engaging Activities on Your Social Media Profiles
To drive more traffic to your channel, you must arrange some engaging activities on your profile. These activities will consistently engage your target audience and boost your site traffic.
Try to arrange Q/A sessions on your social media profiles. Ask interesting questions from your customers. You can also conduct surveys asking about their preferences and your services.
The Q/A session will let your customers ask you some relatable or non-relatable questions. Try to answer them in a friendly way. In this way, your customer will feel comfortable with you and will recommend you for their every go-to shopping
Take Away
There are many ways you can drive traffic to your websites. One of the most popular ways is social media marketing. Social media is the most used channel nowadays. By using the above-mentioned tactics, you can easily grab traffic for your website through social media.