Tips And Hacks To Help Out Any Starting Online Trader
Read Time:
5 Minute, 11 Second
Whether you plan to be a stock trader, forex, or cryptocurrency, you should know that starting is hard, but success is even more challenging. The best traders in the world have the discipline to practice their craft for years and continue doing it even when they become successful.
If you have decided to become an online trader, you should know you have a challenging but thrilling road ahead. Furthermore, if you are successful, the financial rewards are just phenomenal.
Therefore, you should learn as much as possible if you are to succeed as an online trader. The following are some tips and hacks to help you:
Define Your Goals and Style
First and foremost, you have to clearly define your trading goals and style before starting your journey as an online trader. As with any other journey, you must know your destination and how to get there.
Therefore, you should write down your trading goals before you become an online trader. If you want to have a clear path to success, you should have an equally clear vision.
Next, you should decide what your trading style will be, of which there are many. It would be best if you chose the trading style that will best help you meet your goals.
Each trading style is different, and you should ensure that your trading style matches your temperament and character. For example, if you have a cool head and are patient, then being a position trader would be great for you. On the other hand, if you thrive on action and cannot handle open trades, day trading might be the style.
Once you figure out your trading goals and style, the rest should easily fall into place.
One of the best tips you will ever receive about being an online trader is that it is a journey of continuous improvement. Even when you are a successful trader, you should always keep learning.
As a beginner trader, you should take the time to learn all that you can. You mustn't rush anything. It would be best to spend as much time as you need using the demo trading application until you have unshakable confidence to use the real thing.
It is challenging for you to jump right into live trading and still develop your skills. The best way to do so is in a pressure-less environment where you are free to experiment.
Read as many books, articles, and journals as you can. Watch videos, listen to audiotapes and interview other successful traders. The more successful you become, the more you will need to learn to maintain your success.
Find a Trustworthy Broker
As an online trader, you are only as good as your broker or trading platform. It is paramount you ensure that the broker you choose is the best fit for you.
There are hundreds of brokers online; hence you should choose wisely. Do your research and find out about real ECN Brokers. Review as many as you can and take your time doing it.
The differences between certain brokers may seem minuscule, but they will become apparent over time as an online trader. You may find a good broker with a poor platform and vice versa. Never settle and ensure that you choose the broker that offers the best terms for your benefit.
The broker's platform should enable you to do the type of analysis you favor. It would be best if you also researched their policies and how they make a market. The time spent finding a trustworthy broker will be worth it in the long run.
If you start as an online trader, you will soon discover that you will essentially be taking risks to get a reward. However, there are ways for you to manage the risk of being an online trader.
You should develop a risk management strategy that will ensure that you only lose what you can afford to lose. Otherwise, your career as an online trader will be concise.
Learn the various techniques and tactics that will help you keep your money, such as hedging your trades. The more you can learn how to manage risk from the beginning, the better off you will be for the rest of your trading career.
It is natural for you to want to become a proficient trader as quickly as possible. However, you can do too much too soon, which will impede your development as an online trader.
You should start by mastering the basics if you are new to trading. The basics of trading will involve:
Developing the necessary discipline.
Mastering your emotions.
Managing your expectations.
Having the proper attitude when trading.
There are also the basics of your analysis, whether fundamental, technical, or any other type of analysis. It would help if you spent as much time as necessary mastering the basics.
Only when you have mastered the basics should you move on to other areas.
If you don't consider yourself an emotional person, trading in financial markets will prove you wrong. Risking capital, whether your own or others, will include strong emotions.
Therefore, when starting as an online trader, one of the essential things you should work on is emotional control. You will soon find out that no matter how good you are in the technical aspects of trading, your emotions will influence your behavior more than anything else.
Learn to observe and stick with the facts. Take the emotions entirely out of your trading methodology and take a clear objective view of trading. Only then can you have a successful trading career.
If you don't learn how to control your emotions while trading, especially accepting a loss, you will struggle significantly as an online trader. As the saying goes, 'God is in the details, and emotional control is undoubtedly a powerful detail in the trading world.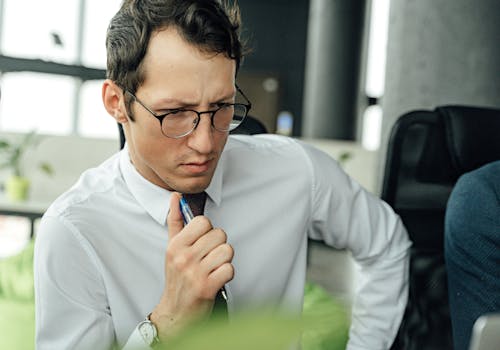 Trading is not only a profitable activity, but it is also an exciting one. Financial markets can be a source of fortune or anguish. It will depend on you. If you can use the tips above, you will be in a great starting position as an online trader.