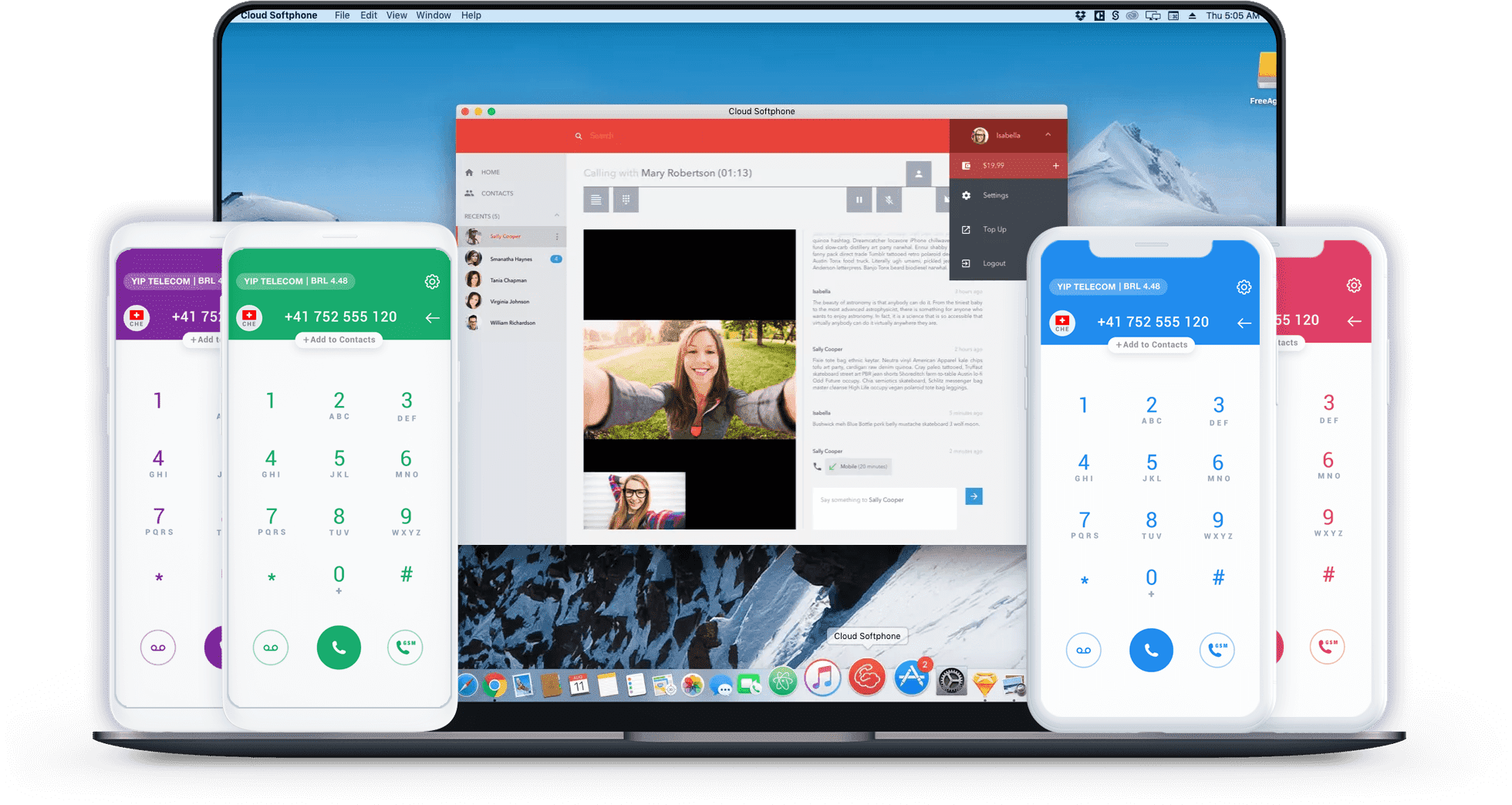 Features of Softphones for Businesses
Read Time:
3 Minute, 36 Second
Landline phones are no longer used today. Flexible communication options are becoming increasingly important as the virtual world becomes a trend. Communication is now simpler and quicker mainly with Internet, which unites individuals from all walks of life. Utilizing a Softphone Solution Provider in your business is one of the creative ways to communicate with customers. Your softphone app will need to be loaded on a smartphone, tablet, or laptop before it can be used. For it to function, the device must have a data or Wi-Fi connection. Due to its flexibility and affordability, this high-tech solution has greatly benefited enterprises. Below listed are the features of the softphones for business:
Call Holding and Call Waiting
Call waiting notifies the agent when an incoming call comes in while they are on the phone with someone else. It is a succinct notification that helps guard against agents missing important or urgent calls. If an agent needs to answer the second call, callers may be held on hold for a brief period of time before being transferred to another agent. Callers may also be placed on hold while waiting for an agent to answer their initial call. To avoid keeping callers on hold for too long, think about introducing extra services like call queuing or automated customer service.
Chat and Messaging
Businesses like to communicate and work together through messaging and chat. Users may talk with their colleagues right away while using the best VoIP Softphones. They can communicate individually to verify facts or work together to address a customer's issue in a group chat. Teamwork thrives, and communication happens instantly. However, it is essential to be aware that not all softphones provide the chat feature. Before putting a digital phone with chat functions into your system, be sure your software provider supports it.
Audio Conferencing and Call Bridge
Users of softphones have access to conference call services due to audio-only conferencing, saving them the hassle of synchronizing several desk phones. Participants can join from anywhere, even if they are physically out of their usual workspace because a softphone is available on desktop and mobile devices. Another approach for numerous participants to join a conference call from any location is through an instant call bridge, which functions as a phone line to connect callers.
Video Calling and Screen Sharing
Due to its effectiveness in building rapport with the team, monitoring their progress in real-time, and maintaining company culture through one-on-one interactions, video chatting has become a standard for most professional meetings due to the pandemic. Through capabilities like remote screen control and virtual whiteboarding, a softphone enables you to perform all of this in addition to screen sharing when discussing reports, giving presentations, and even making pitches.
Auto Call Forwarding
Softphone systems' versatility is increased by call forwarding, which automatically routes calls to different phone numbers if the primary number is unanswered. For instance, calls can be redirected from an agent's desk phone to their home phone line, personal mobile phone, voicemail box, or the department queue to connect them with an available agent.
Call Routing
According to predetermined standards and call flow paths, call routing routes incoming calls to the best agent. Callers will be connected with an agent with the necessary expertise and knowledge to truly assist them in obtaining their needs, thanks to it. It reduces the time callers must wait while preventing individual agents from becoming overworked with calls while conversing with a few callers.
Caller ID and Visual Voicemail
Customers can avoid spam calls and prioritize the calls using caller ID by softphone solutions, which shows the identity and phone number of the current caller. The necessity for customers to manually listen to voicemail messages is removed by Visual Voicemail, which transcribes voicemail messages and displays the content in the softphone interface. People can prioritize callbacks and save time using visual voicemails, which can also be forwarded to a customer's email.
Parting Words
Businesses are becoming increasingly aware of the advantages of giving their employees access to softphones. Better flexibility and mobility are provided to companies. The best thing is that most of the crucial parts of softphones were created based on consumer demands. Thus with the above points you have learned the features of the softphones.