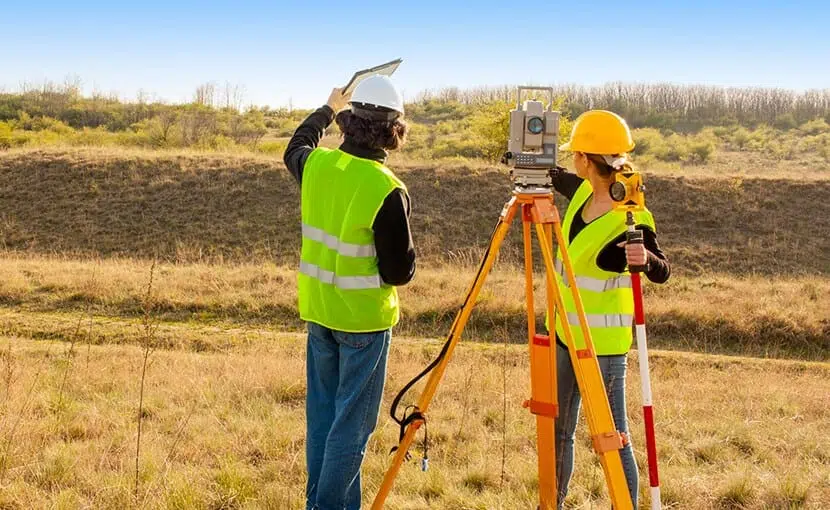 How To Choose Land Survey Companies in Calgary
Read Time:
2 Minute, 53 Second
Buying land in Calgary is in itself a tedious process. What further makes it complicated is the land survey formalities.
While getting a land survey might seem like a task, it pays off in the longer run. However, to get a land survey conducted there are a number of companies in Calgary.
How should you select one?
In order to select the right survey companies in Calgary, one needs to look at a number of factors. It might be a step-by-step process, but here's how you can simplify it further. Read more to understand how to find the right survey company for your requirement in Calgary.
How To Choose The Right Survey Company in Calgary?
Customer Testimonials
Talking to previous customers of the survey company can always be the best source of information. Customer reviews and testimonials are the most organic and genuine form of advertisement that a company can go for.
Hence, when choosing a survey company for a property in Calgary, always ensure to go through the company's customer reviews.
Be Practical About Costs
Costs can be one of the primary factors in determining the land survey company in Calgary.
However, it might not always be the right move to make cost a deal-breaker. Going for the "cheapest price" might not come in handy. Land surveying is a technical job, and requires technical equipment and experts.
Therefore, a cheap quote might not always be the one providing maximum value.
The Right Technology
Conventional methods involving transit and tape are no more the recommended way to conduct land surveying.
Land survey companies in Calgary nowadays use electronic distance and angle measuring equipment along with global positioning systems. This ensures a higher degree of accuracy and precision and faster and more cost-effective land surveys.
While going through the smallest of the details might not be an easy task for everyone, just ensure that the technology they're using is up to date and relevant.
Site Accessibility
In case the land to be surveyed is located in comparatively inaccessible regions, a need might arise to look for other alternatives. Hence, the accessibility of the land makes a difference too. Ensuring that the Calgary land surveyor selected is open to adopting other surveying methods such as drones can be a feasible move.
Local Know-How
Local survey companies in Calgary often tend to know the area in and out. This is an important aspect in choosing the land survey company.
Having a firm conducting your land survey that knows about the local regulations and know-how can streamline the overall process and make it more efficient.
Conclusion: Finding The Right Survey Company in Calgary
Choosing the right one from a number of choices is always a challenge. It becomes even more difficult when the thing in question is highly valuable.
However, with the parameters mentioned above, the search for finding the right survey companies in Calgary can get much easier for a customer. One such company in Alberta that ticks all the boxes above is Core Geomatics.
With a team of experts having more than 25 years of experience, and more than a decade-long existence, Core Geomatics is at the forefront of land surveys and providing the right surveys.
Their aim of providing the best land survey and geomatic services combined with a focus on safety, efficiency and collaboration helps in delivering the best results. Learn more about Core on their website.