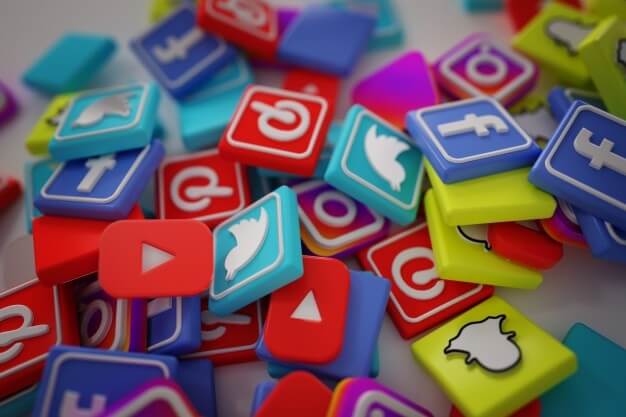 Creating A Social Media Strategy in 8 Simple Steps
Read Time:
3 Minute, 58 Second
You need to have a strong plan to create a social media strategy. It is a summary of everything that you plan to make and achieve on social media. The strategy is to guide your actions and see whether you are succeeding or failing. If your plan is specific and concise, it becomes effective rather than an impossible and lofty idea.
Social media marketing is the way in which you sell your products or services online. It helps businesses to increase their brand awareness, sell products, measure how people feel about the company, provide customer service on social media platforms, track the performance, and adjust the strategy, etc. Before we read any more on this topic, let us tell you that we have assignment help services to provide you with different assignment related courses through which you top your university.
Social media Strategy is the documentation of your social media goals, the tactics to achieve and measure the progress of your business. A good social media plan can assist you in defining your roles and responsibilities within your team and list your planned and existing social media accounts.
The 8 Necessary Steps to Create a Social Media Strategy
Choose your Goals to meet your objectives: Success cannot be achieved without goals and so your goals should be specific, measurable, attainable, relevant, and time-bound. It is The SMART strategy that will lead you to results. Focus on conversion rates, click-through, and engagement in your Instagram account, LinkedIn account, etc.
Know your Audience: It is important to know your audience as you create content according to them. You know what they will like, comment on or share. When you want to target customers for your business, you need to know their age, location, average income, interests, etc. Gather data about your followers and see how they interact with your brand.
Know your competitors: You need to track your competitors and know what they are doing. You can learn from them and know what is expected in your industry. Focus on the networks where your fans are not served properly. Do search for your competitor's company name and other relevant keywords where people are saying about them. In this way you can track their channels and get an idea of social marketing strategy.
Auditing of social media: If you already have an account, see your assets so far and get an understanding of what is working or not working, your engagement, your audience, your posts, likes, etc. which gives you a clear picture of your account. You will discover fake accounts using your business name or products so report them and get your accounts verified.
Social Media Strategy
Improve your profiles and set up your accounts: If you think your account misses some information, or there are mistakes, rectify them. Make sure to fill your profile fields and include keywords for search options, use consistent branding.
Create interesting content: Keep your content aligned with the purpose of your brand and generate content types which can attract your audience. Use popular keywords for your chosen topic and include high-resolution images, videos, infographics, quick tips, and quotes. This takes some time, but you soon get to understand it.
Use a social media content calendar: This is essential as you plan time for your posts. It schedules your posts and plans activities like link sharing, images, blog posts, and videos. It supports your business goals and will help you to start from scratch.
Analysis and tracking results: This strategy helps you immensely as you can look at the metrics to track social visitors and see which social posts have driven more traffic. This helps you evaluate and check your performance on all your channels. Update your social strategy and let your team know about that. This helps to make business easier.
Audience
if you get an opportunity to ask, would you put your dialogue the same way as you talk with your friends, colleagues, teachers or parents? I hope no. You will change your tone while addressing different types of people you'll meet. Before writing anything, it is very crucial for you to know who your readers are. By knowing it you can use the most appropriate tone while giving your messages for that particular readers. It will help you to choose the right words and phrases which will suit them properly. Knowing your audience and their expectations, you can convey your decisions properly.
Conclusion
We hope that our content helped you in understanding the creation of social media strategy in 8 simple steps so start your own now! Also, if you need assignment help India services do not forget to go through our site to get help with online assignment assistance services in Australia.