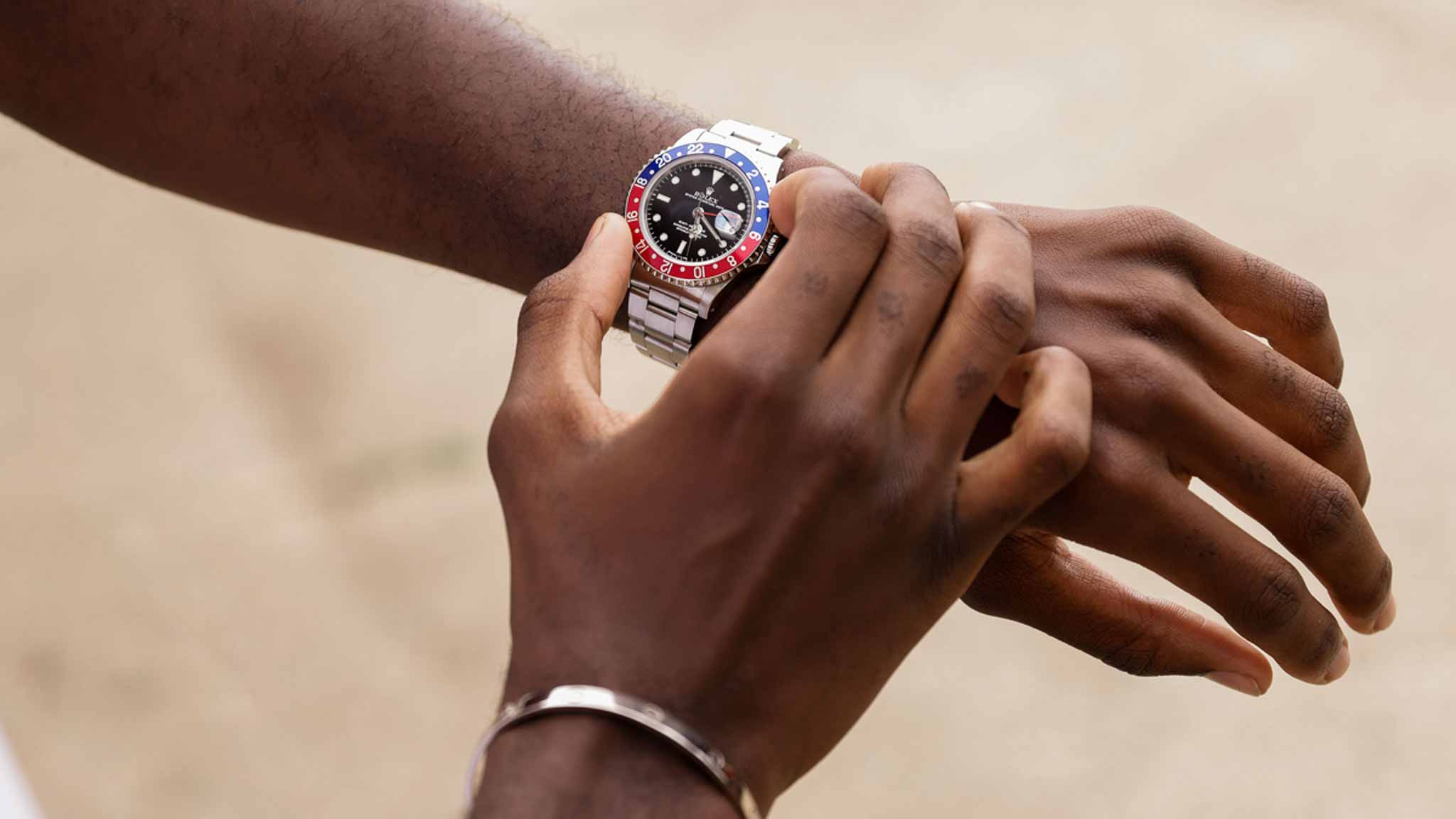 9 Best Reasons to Buy Branded Watches from Online Stores
Read Time:
5 Minute, 48 Second
Branded watches have always been a symbol of luxury, style, and precision. They not only enhance one's personality but also serve as a status symbol. In today's digital age, the convenience and accessibility of online shopping have revolutionized the way people buy branded watches. Online stores offer a plethora of benefits that make purchasing a branded timepiece a delightful experience. In this article, we will explore the nine best reasons why buying branded watches from online stores is a smart choice.
1. Convenience of Online Shopping for Branded Watches
Wide Selection of Brands and Models
Online stores showcase an extensive collection of branded watches, giving customers access to a diverse range of renowned brands and models. From classic timepieces to modern designs, the choices are boundless, catering to various tastes and preferences.
Time-Saving and Convenient Shopping
Gone are the days of visiting multiple physical stores to find the perfect watch. Online shopping allows buyers to browse through numerous options from the comfort of their homes, saving time and effort. With just a few clicks, customers can explore a vast array of watches and find their ideal match.
Seamless Comparison of Prices and Features
Online platforms empower shoppers to compare prices and features effortlessly. They can make informed decisions by reading product descriptions, checking specifications, and analyzing customer reviews. This transparency ensures that customers get the best value for their money.
2. Competitive Pricing and Discounts
Attractive Discounts and Offers
Online stores often provide attractive discounts and special offers on branded watches, making them more affordable than buying from brick-and-mortar stores. These discounts can range from seasonal sales to festive promotions, allowing customers to save significantly.
Regular Sales and Seasonal Deals
Customers can benefit from regular sales and exclusive seasonal deals on online platforms. Whether it's a Black Friday sale or a New Year's offer, online stores frequently surprise buyers with enticing discounts.
Price Match Guarantees
To ensure customers receive the best deals, many online stores offer price match guarantees. If a buyer finds the same watch at a lower price on another platform, the store will match the price, giving the customer added confidence in their purchase.
3. Authenticity and Quality Assurance
Authorized Dealers and Certified Products
Reputable online stores are often authorized dealers of branded watches, ensuring the authenticity of their products. Customers can trust that they are purchasing genuine timepieces with the manufacturer's guarantee.
Guarantees and Warranties
Online stores provide warranties and guarantees, assuring customers of the watch's quality and functionality. If any issues arise, customers can avail themselves of repairs or replacements according to the provided warranty terms.
Trustworthy Customer Reviews
Online platforms host genuine customer reviews and ratings, helping potential buyers gain insights into the watch's performance, design, and overall customer satisfaction. These reviews facilitate informed decision-making.
4. Exclusive Limited-Edition Collections
Access to Limited-Release Watches
Online stores often collaborate with luxury brands to offer exclusive limited-edition watches. Customers get the rare opportunity to own a unique timepiece that is not readily available in physical stores.
Rare and Unique Timepieces
Collectors and watch enthusiasts can find rare and unique timepieces in online stores. These exclusive watches hold immense value and are often considered investment pieces.
Collector's Items and Investment Opportunities
Limited-edition and rare watches may appreciate in value over time, making them valuable collector's items and potential investment opportunities.
5. Detailed Product Information
Comprehensive Descriptions and Specifications
Online stores provide detailed information about each watch, including its features, materials, movement, and design. This comprehensive data helps customers understand the watch better before making a purchase.
High-Quality Images and Videos
Visual representations of the watches, including high-quality images and videos, allow customers to examine the timepieces closely and appreciate their craftsmanship.
Customer Support and Assistance
Online stores offer customer support to address any queries or concerns promptly. Customers can seek assistance via live chat, email, or phone, enhancing their shopping experience.
6. Customer Reviews and Ratings
User-Generated Feedback and Testimonials
Customer reviews and testimonials offer valuable insights into the buying experience, product quality, and after-sales service. Potential customers can gauge the overall satisfaction level of previous buyers.
Insights from Other Buyers
Reading reviews helps customers to understand the practical aspects of owning a particular watch, such as durability, comfort, and suitability for various occasions.
Transparent Ratings and Reviews
Online platforms often display transparent ratings and reviews, allowing customers to make well-informed decisions based on the experiences of others.
7. Secure Payment Options
Encrypted Transactions
Online stores ensure secure transactions by using encryption technology, safeguarding customers' financial information from potential threats.
Multiple Payment Methods
Customers can choose from various payment options, including credit cards, debit cards, digital wallets, and bank transfers, adding to the convenience of online shopping.
Fraud Protection and Safety Measures
Reputable online stores implement stringent fraud protection measures, assuring customers of a safe and secure shopping environment.
8. Hassle-Free Returns and Exchanges
Easy Return Policies
If customers are not satisfied with their purchase, most online stores offer hassle-free return policies within a specified period.
Free Return Shipping
Customers often enjoy the benefit of free return shipping, making the return process even more convenient.
Quick and Efficient Exchanges
For any size or quality issues, online stores facilitate quick and efficient exchanges, ensuring customer satisfaction.
9. 24/7 Customer Support
Responsive Customer Service
Online stores provide round-the-clock customer support, resolving queries and concerns promptly.
Live Chat and Email Support
Customers can avail themselves of live chat or email support, receiving real-time assistance.
Quick Resolutions to Queries
Online customer support teams are well-equipped to provide quick resolutions, enhancing customer trust and loyalty.
Conclusion
The convenience, competitive pricing, authenticity, exclusive collections, detailed product information, customer reviews, secure payment options, hassle-free returns, and 24/7 customer support make buying branded watches from online stores a highly favorable option. With the vast array of benefits, customers can confidently make their purchase decisions online, ensuring they get the perfect branded watch that complements their style and personality.
FAQs
Is buying branded watches online safe? Buying branded watches from reputable online stores with secure payment options and customer reviews is generally safe. Ensure the website has encryption technology and positive customer feedback before making a purchase.
Do online stores offer warranties on branded watches? Yes, authorized online stores often offer warranties on branded watches, providing customers with quality assurance and after-sales support.
Are there discounts available on branded watches in online stores? Yes, online stores frequently offer discounts and special deals on branded watches, making them more affordable compared to physical stores.
Can I return a watch purchased online if I don't like it? Most online stores have easy return policies, allowing customers to return watches within a specified period if they are not satisfied with their purchase.
Are limited-edition watches available online? Yes, online stores often offer exclusive limited-edition watches, giving customers the opportunity to own rare and unique timepieces.