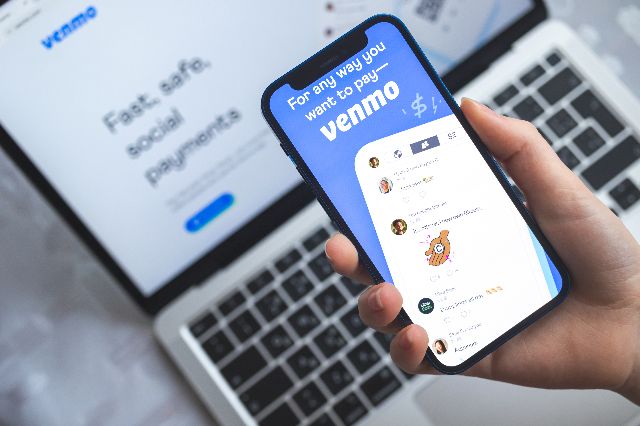 How To Block Someone On Venmo:
Read Time:
3 Minute, 2 Second
Venmo is a popular peer-to-peer payment platform that allows users to transfer money effortlessly to friends, family, or anyone else in their network. While it fosters convenient money exchanges, there may come a time when you feel the need to block someone on Venmo. Whether it's an acquaintance you no longer wish to interact with or a potential security concern, blocking a user on Venmo is a simple yet vital feature that ensures your privacy and peace of mind.
2. Understanding Venmo Blocking
Blocking someone on Venmo means restricting that individual's access to your profile and transactions. Once blocked, the person won't be able to send you money, request payments, or view your activities on the platform. This action provides a layer of security and control over your account.
3. Reasons to Block Someone on Venmo
Blocking on Venmo can be prompted by various reasons, such as:
Privacy Concerns: You may want to keep your financial transactions private from certain individuals.
Unwanted Requests: Constant payment requests from a person you don't wish to engage with can be bothersome.
Suspicious Activity: If you suspect fraudulent behavior or unauthorized access, blocking is a necessary precaution.
Unpleasant Interactions: Harassment or discomfort caused by a user may lead to blocking.
4. How to Block Someone on Venmo
Step 1: Open the Venmo App
Launch the Venmo app on your mobile device. Ensure you have the latest version for a smooth experience.
Step 2: Find the User You Want to Block
Locate the person you intend to block in your Venmo friend list or search for their username using the search bar.
Step 3: Access User's Profile
Tap on the user's profile icon to access their profile page.
Step 4: Block the User
On the profile page, click on the three dots (…) located at the top-right corner to open additional options.
Step 5: Confirm the Block
Choose "Block User" from the menu and confirm your decision. The user is now blocked from your Venmo account.
5. What Happens After Blocking Someone on Venmo
Once you block a user on Venmo:
They won't be able to search for or find your profile.
They won't see any past or future transactions involving you.
They won't be able to send you money or request payments.
You won't receive any notifications from them on the platform.
6. Unblocking Users on Venmo
If you ever wish to unblock someone on Venmo:
Go to the "Settings" menu within the app.
Select "Privacy."
Click on "Blocked Users."
Locate the person you want to unblock and click "Unblock User."
7. FAQs
1. Can the blocked user still see my past transactions?
No, once you block a user on Venmo, they lose access to all your past transactions.
2. Will the blocked user be notified of the block?
No, Venmo does not notify the blocked user about the block.
3. Can I still receive payments from the blocked user?
No, after blocking, the blocked user cannot send you any payments.
4. Can I report a blocked user for harassment?
Yes, you can report any user, whether blocked or not, for harassment or suspicious activities.
5. Can I view my blocked list on Venmo?
Yes, you can see the list of users you have blocked under the "Blocked Users" section in the "Privacy" settings.
In conclusion, blocking someone on Venmo can be a necessary step to protect your privacy and maintain a positive user experience. By following the simple steps provided in this guide, you can easily block and unblock users on the Venmo platform. Remember to use this feature responsibly and report any concerning behavior to Venmo support.