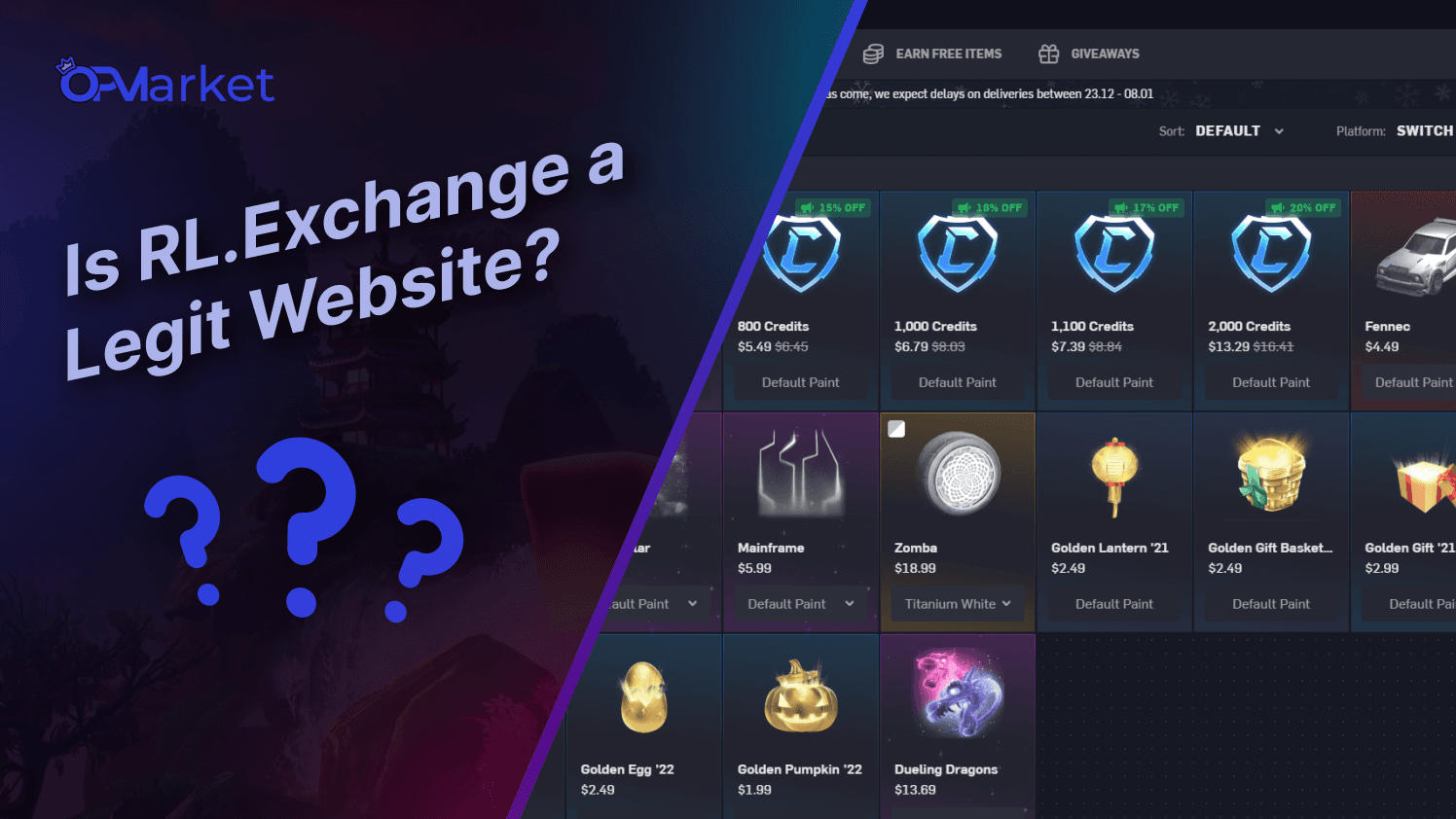 What is RL Exchange? RL Exchange Price List
Read Time:
3 Minute, 15 Second
Rocket League (RL) Exchange has become a significant platform for gamers and trading enthusiasts to exchange in-game items and create an economy around the popular vehicular soccer video game, Rocket League. In this article, we will delve into the details of RL Exchange, its functions, benefits, and the RL Exchange price list.
1. Introduction to RL Exchange
Rocket League Exchange is an online platform that facilitates the trading of in-game items for Rocket League players. It provides a marketplace where players can buy, sell, and trade various cosmetic items, including car bodies, wheels, decals, goal explosions, and more. RL Exchange has gained immense popularity due to its user-friendly interface and the opportunity it offers for players to enhance their gaming experience.
2. How RL Exchange Works
functions as an intermediary platform where players can list their items for trade. Users can browse through the available items and propose trade offers to other players. The platform also allows direct purchases of items using its virtual currency, providing a seamless trading experience.
3. Why Use RL Exchange
Using offers several advantages. Firstly, it provides access to a wide range of in-game items, allowing players to customize their cars and showcase unique designs. Additionally, RL Exchange offers a convenient and secure environment for trading, minimizing the risks associated with scams and fraudulent transactions.
4. The Importance of Trading in Rocket League
Trading has become an integral aspect of Rocket League culture. It enables players to obtain items they desire without relying solely on random drops. Trading also fosters a sense of community engagement as players interact, negotiate, and collaborate to complete trades.
5. Navigating the RL Exchange Website
Upon visiting the RL Exchange website, users are greeted with an intuitive interface that categorizes items based on their rarity, type, and value. The website's search and filter features make it easy to find specific items or browse through collections.
6. Creating an RL Exchange Account
To fully utilize RL Exchange's features, users can create an account by providing basic information and verifying their email address. An account enables users to list items, manage their trades, and engage in discussions with other traders.
7. Exploring the Rocket League Price List
The Rocket League price list on displays the current values of various in-game items. Prices are determined based on factors such as item rarity, demand, and market trends. This list serves as a valuable resource for traders to gauge the value of their items and make informed trading decisions.
8. Understanding Item Rarity and Value
Rocket League items are categorized into different rarities, ranging from Common to Black Market. Each rarity level contributes to the item's overall value and desirability within the trading community. The RL Exchange price list reflects these distinctions.
9. Tips for Safe and Successful Trading
Engaging in trading requires vigilance to ensure a secure experience. RL Exchange provides tips on how to avoid scams, verify trade partners, and conduct fair negotiations. Following these guidelines enhances the likelihood of successful trades.
10. The Role of RL Exchange in the Rocket League Community
RL Exchange plays a pivotal role in fostering a vibrant and interconnected Rocket League community. It serves as a hub where players can connect, exchange ideas, and celebrate their shared passion for the game.
11. The Evolution of RL Exchange
Since its inception, RL Exchange has evolved to meet the changing needs of the Rocket League community. The platform continues to introduce new features, enhance user experience, and adapt to the dynamic landscape of in-game trading.
Conclusion
In conclusion,has revolutionized the way Rocket League players engage with in-game trading. Its user-friendly interface, extensive item catalog, and commitment to safety have contributed to its widespread adoption within the community. Whether you're a seasoned trader or a newcomer to the world of Rocket League, RL Exchange offers a valuable platform to enhance your gaming journey.