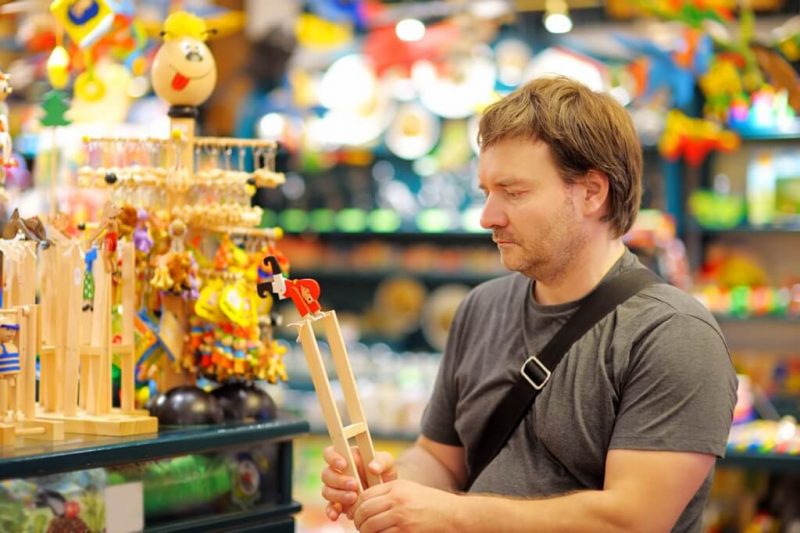 How to Start a Toy Retail Shop:
Read Time:
3 Minute, 46 Second
Starting a toy retail shop can be a dream come true for many entrepreneurs. It allows you to immerse yourself in the world of toys while also catering to the joy and happiness of children. However, like any other business, starting a toy store requires careful planning and execution. In this guide, we will walk you through the essential steps to launch your own successful toy retail shop.
1. Research the Market
Before you dive into the toy business, conduct thorough market research. Understand your target audience, their preferences, and buying patterns. Analyze your competitors and identify gaps in the market that you can fill.
2. Create a Business Plan
Develop a detailed business plan outlining your store's mission, vision, and goals. Include financial projections, funding requirements, and a marketing strategy. A well-structured plan will serve as your roadmap throughout your entrepreneurial journey.
3. Legal Requirements
Register your business and obtain all the necessary licenses and permits. Consult with a legal expert to ensure compliance with local, state, and federal regulations. This step is crucial to avoid legal issues in the future.
4. Location, Location, Location
Choose a prime location for your toy retail shop. Consider foot traffic, proximity to schools, and accessibility for families. A well-placed store can significantly impact your success.
5. Stock Selection
Carefully curate your toy inventory. Stock a variety of toys suitable for different age groups and interests. Ensure that your selection includes popular brands and trending items.
6. Store Layout and Design
Design an attractive and child-friendly store layout. Arrange toys neatly on shelves, create engaging displays, and provide a play area for kids to test toys. The ambiance should be welcoming and visually appealing.
7. Inventory Management
Implement an efficient inventory management system. Keep track of stock levels, reorder products when necessary, and ensure that your inventory is well-organized to streamline operations.
8. Pricing Strategy
Set competitive and reasonable prices for your toys. Consider your costs, market trends, and the value you provide to customers. Offer promotions and discounts to attract shoppers.
9. Marketing and Promotion
Utilize digital marketing, social media, and traditional advertising to promote your toy store. Host events, offer loyalty programs, and engage with your community to build brand awareness.
10. Staffing
Hire friendly and knowledgeable staff who can assist customers and provide recommendations. Training your team to understand the products and provide excellent customer service is crucial.
11. Online Presence
Create an online presence through a website and social media platforms. Provide online shopping options and share engaging content related to toys and child development.
12. Customer Experience
Focus on creating a memorable shopping experience. Organize events, offer gift wrapping services, and seek feedback from customers to continually improve.
13. Financial Management
Keep a close eye on your finances. Monitor sales, expenses, and profits. Regularly update your financial projections and adjust your strategy as needed.
14. Adapt and Evolve
Stay updated with the latest toy trends and technologies. Be prepared to adapt your inventory and marketing strategies to meet changing customer demands.
15. Conclusion
Starting a toy retail shop can be a fulfilling venture, but it requires dedication and careful planning. By following these steps and staying committed to delivering quality products and exceptional customer service, you can build a successful toy retail business that brings joy to children and families.
FAQs
How much capital do I need to start a toy retail shop? The capital required can vary, but it's advisable to have a budget that covers inventory, rent, licenses, and marketing. It's best to consult with a financial advisor for a precise estimate.
What are some effective marketing strategies for a toy store? Effective marketing strategies include social media marketing, hosting toy-themed events, partnering with schools, and collaborating with influencers in the parenting niche.
How can I differentiate my toy store from competitors? Differentiate your store by offering a unique selection of toys, exceptional customer service, and engaging in community activities. Create a warm and inviting atmosphere that sets you apart.
Is it important to have an online presence for a toy retail shop? Yes, having an online presence is crucial in today's digital age. It allows you to reach a broader audience, offer online shopping options, and engage with customers through various channels.
What trends should I watch for in the toy industry? Keep an eye on eco-friendly and educational toys, STEM-related products, and toys that promote inclusivity and diversity. Stay updated with the latest toy trends to meet customer demands effectively.